Welcome to Playgroups @ GWAC!
---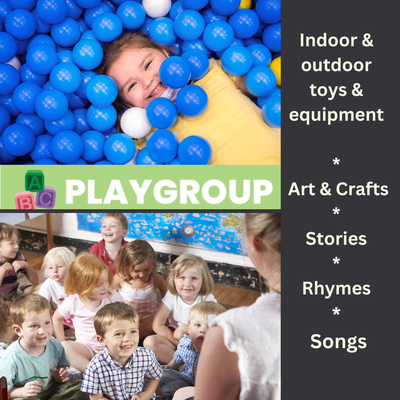 10am-11:30am Wednesdays and Thursdays mornings. Playgroup is a time for you to spend with your child/ren in a safe and welcoming environment. Our volunteers prepare spaces for explorational play, where children have multiple options that help to develop their social skills and motor pathways. Each week we have activities INSIDE like puzzles, playdough, dress-ups, crafts, while OUTDOOR our new playground has swings/slides & a mini car track.
Following these activities, we gather together to enjoy a BYO snack then sing some songs & read a book.
It is a great space for parents and carers to get to know and support one another, whilst participating alongside their children. Tea & coffee are provided each week. PLUS it's a great combination with the nearby Gymbaroo group down the hall.
[We also hold the occasional PARENTS NIGHT where the baby sitter is needed :) ]
PLUS, we have a Mandarin-speaking leader.
Want to know more about Playgroup spots? (TERM 3 - only THURS is available) Fill in the expression of interest form below or call our office and a member of our team will be in contact with you. We offer a 1-week FREE trial. Cost is $60 per term.

COMING SOON
Our next PRIMARY & TODDLER school holiday club - 3hrs of fun!
Dates & times TBC
Ages 5-12 in the Hall
Ages 0-4 in the Playgroup room
For more information on Children and Families Ministry,
please contact Anthony Wheaton